Below you will find pages that utilize the taxonomy term "indie"
Posts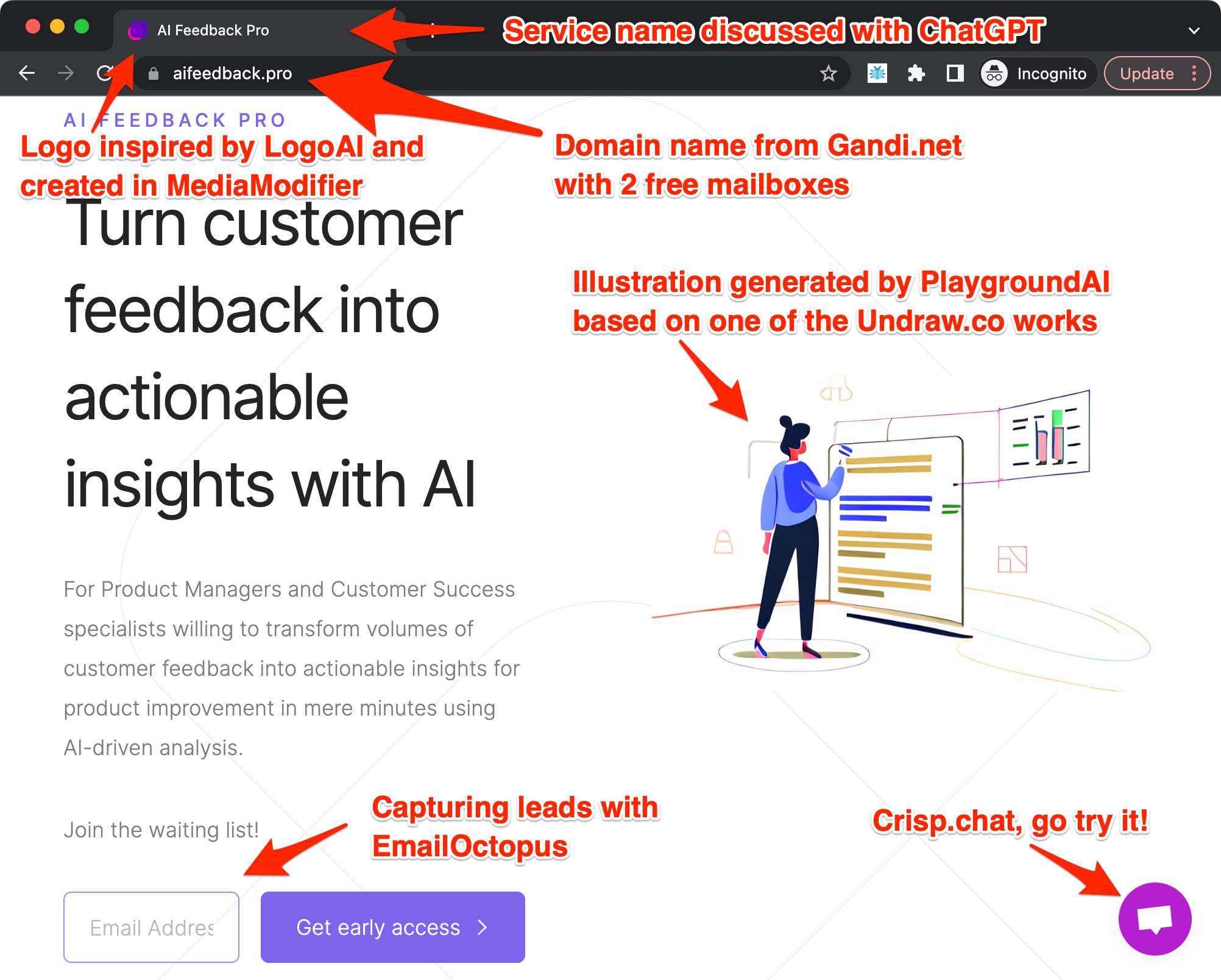 Starting a SaaS or micro-SaaS business can be challenging, especially when it comes to creating a landing page. As I recently discovered when building AI Feedback Pro, creating a landing page to validate customer interest can be a costly venture. However, I found a solution that cost just $19/year plus the cost of the domain, without sacrificing the essential features.
In this post, I'd like to share my experience and provide you with a list of components and services that will help you build an effective landing page on a budget. Whether you're just starting out or looking for cost-saving measures, this guide is for you.
Just the list
Where the price isn't mentioned - it is free on the landing page scale
Now to the details.